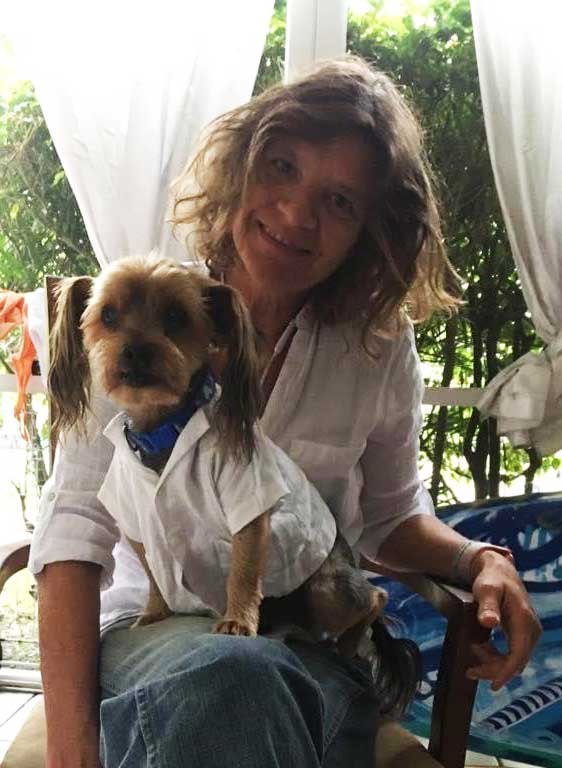 Rocky and me. He was the inspiration for my logo
Karen Levison, working from Key Biscayne, Florida, specializes in website & grahic design.
Whether you are thinking about getting a website for the first time, or interested in having me rebuild your current website, I will make the process a truly simple one. I do not speak computer geek. I will discuss with you in plain and simple terms exactly what you need to get started and never sell you unneeded extras.
Another thing that sets me apart from other web designers is the simplicity in my designs. I feel a website should be informative and easy to navigate. Your information should be easily accessible and you shouldn't have to follow a maze to get the information.
I also provide personalized graphic design work. Whether you need a new logo or help with an ad, I can create visual concepts, to communicate ideas that inspire, inform, and captivate consumers.

My goal is not just to create your online presence, but to aid in your business success.
Please feel free to call with your website or design related questions. I'm here to help.